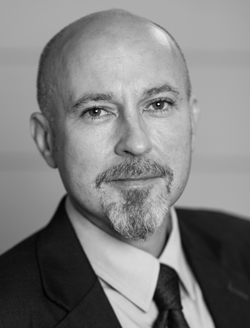 Senior Analyst
The Cicala Law Firm PLLC
101 College Street
Dripping Springs, TX 78620
office  / 512.275.6550
cell  /  917.856.0327
 fax  /  512.858.1801
email  /  matt@cicalapllc.com 
Matt Meador is a Senior Analyst who supports the development and prosecution of complex commercial claims on behalf of public and private entities, primarily in the arenas of healthcare class actions and consumer fraud.  Matt is particularly proficient with the research involved in case investigation, development and initiation. Matt also has extensive experience as a managing court clerk and using his technical expertise to facilitate efficient prosecution and e-discovery efforts.  His expertise includes litigation database construction and management as well as document management systems.
Assigned HIPAA Security Responsibility: Matt is the firm's designated HIPAA Security Official, responsible for implementation,  operation and monitoring of CLF HIPAA security protocols.
Prior to joining The Cicala Law Firm, Matt worked for over 8 years at Kirby McInerney, LLP, in New York City where he focused on healthcare fraud and securities litigation support.  In the health care space, Matt was an integral member of the Kirby healthcare team led by Joanne Cicala.
Matt's personal interests include portrait and candid photography, musical composition and performance on guitar.
Education
Indiana University, B.A., Thomas M. Cooley Law School, J.D., cum laude.